Feeding Our Families Together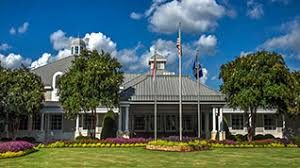 Join us for our Inaugural "Drive Out Hunger" Golf Outing to benefit Catholic Charities food pantries across the Diocese of Raleigh.
The Need
16.5% of North Carolina families lack reliable access to healthy meals.
Our Response
2.6 million pounds of food are distributed from seven Catholic Charities food pantries each year.
"Drive Out Hunger"
Proceeds from this Golf Outing will be utilized to operate seven Catholic Charities food pantries in central and eastern North Carolina. These food pantries help families put a meal on the table when funds run low. Help us to "Drive Out Hunger" in our communities by supporting this exciting event.
Register
Registration and Sponsorship Opportunities for this event will open in early 2018.  If you have any questions before that, please contact Katey Fithian, Development Director, at Katey.Fithian@raldioc.org or by phone at (919) 821 – 8142.